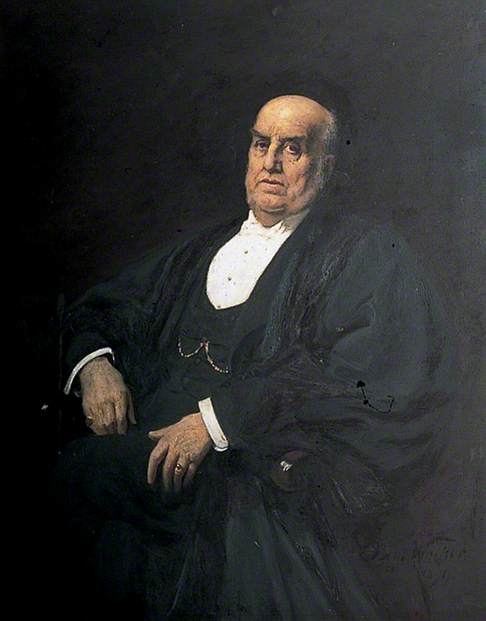 Topic: Artist
The attached newspaper article from the Whitstable Times and Herne Bay Herald dated 28/10/1899 suggests that the artist may be 'Mr Walker'.

The painting is dated c.1899 by the collection: a faint inscription on the lower right corner appears to say '... Walker' and '189...', but is mainly unclear.

Would anyone be able to suggest the identity of the artist, or a firm execution date?
Completed, Outcome

Edward Bent Walker (1860–1917) is now listed as the artist of the portrait. The execution date of this work is now listed as '1899 or before'.

This change will appear on the Your Paintings website by the end of November 2014. Thank you to all for participating in this discussion. To those viewing this discussion for the first time, please see below for all comments that led to this conclusion.