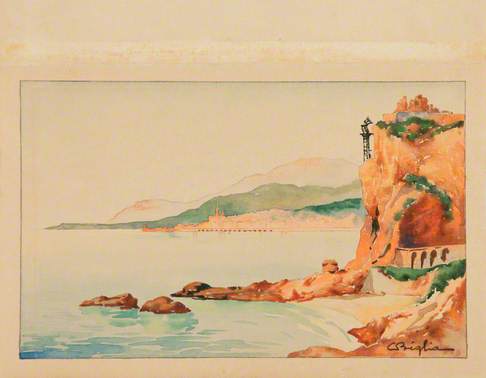 Topic: Artist
The artist recorded is 'C. Bigham' but the signature looks more like 'C. Biglia'.
Completed, Outcome

This discussion is now closed. The artist has been identified as Charles Beglia (1887-1963). The title of the watercolour has now been changed to 'Côte d'Azur from Italy - near Ventimiglia'. Pieter van der Merwe's new artist biography will now be reviewed with the Editorial team and then incorporated on to the Art UK site. Changes will be fully reflected on the Art UK website as soon as the Copyright team have reviewed and approved the artist change.

Thank you to everyone who contributed to the discussion. To anyone viewing this discussion for the first time, please see below for all the comments that led to this conclusion.