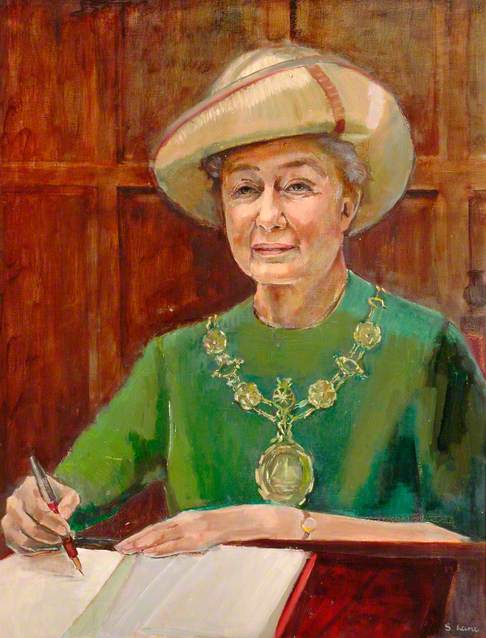 Topic: Subject or sitter
Does anybody know who the subject of this painting might be? Furthermore, please does anyone have any further information about her?
Completed, Outcome

The title of this work has been changed to 'Ida Cartwright Slarke (1897–1990), Mayor of Scarborough (1972–1973)', the artist detail updated: Stella Lane/Stella Marie C. Langrick, née Boon (1915–2002). An execution date of c.1972 has been added to the record.

These amends will appear on the new version of the Your Paintings website in January 2016. Thank you to all for participating in this discussion. To those viewing this discussion for the first time, please see below for all comments that led to this conclusion.