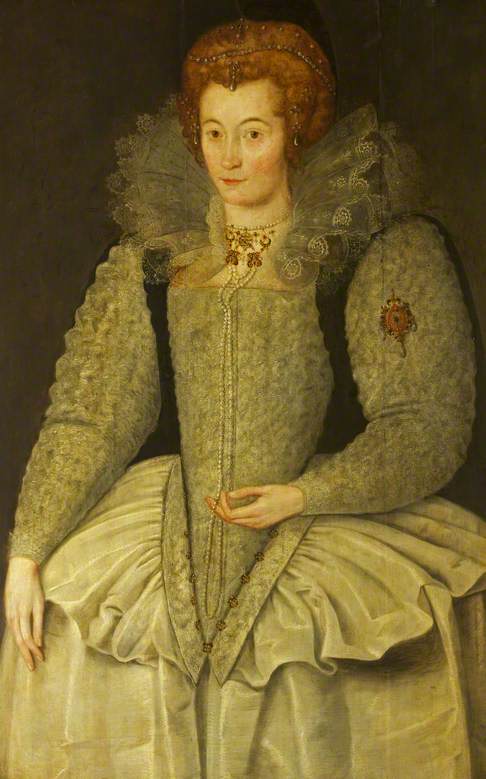 Topic: Subject or sitter
While it would be wonderful if this were Blanche Parry, Queen Elizabeth I's constant companion for 56 years, it is most unlikely. Blanche was born in 1507/1508 and died on Thursday 12th February 1590 (modern dating), aged 82.

This portrait is of a young woman wearing the fashionable court dress of the later 16th century – the hat and ruff are styles in fashion after c.1575. Both the style of clothes and the date mean that the sitter cannot be Blanche, but she could be one of Blanche's many god-daughters, many of whom were named Blanche, and/or a descendant of one of Blanche's Parry cousins.

The painting was previously designated 'Portrait of an Elizabethan Lady' and by Federico Zuccaro (c.1542–1609), who was in England for only six months in 1575.

For more referenced details and discussion of portraits of Blanche Parry, which include her known portrait, her monumental sculpture in Bacton Church, Herefordshire, and her funerary sculpture in St. Margaret's Church, Westminster, see Ruth E. Richardson, 'Mistress Blanche, Queen Elizabeth I's Confidante' (2018) and https://bit.ly/2yKHFyl

The whereabouts of this picture of Blanche Parry (1508–1590), if it still exists, are unknown (image attached).