Sculpture 31 comments
Who is the sitter in this bust by Eli Johnson (1850–1881)?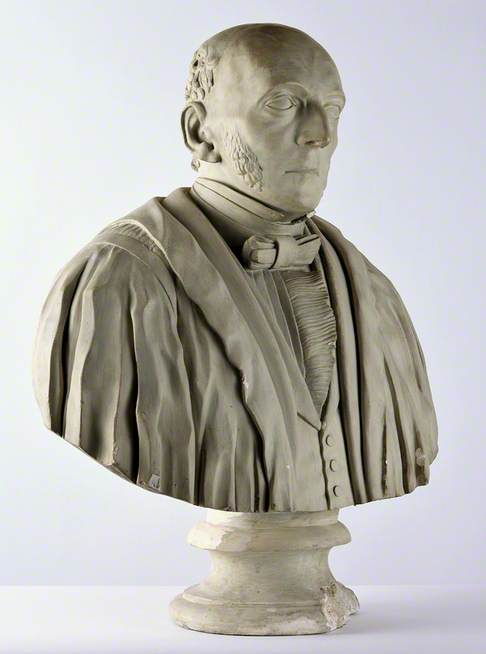 Topic: Subject or sitter
This man appears to be wearing academic robes. The sculpture was accessioned by an unknown man and the collection has no record of the sitter. They believe it dates to c.1880 and to a London studio. Eli Johnson lived at 11 Hugh Street, Eccleston Square, Pimlico SW1, from around 1878 to 1881.

Is any more known about the artist? His exhibitions are listed at 'Mapping the Practice and Profession of Sculpture in Britain & Ireland 1851–1951'. https://bit.ly/2GvQu5l

RA exhibition catalogues checked: 1878, no. 1530, Robert Chettle, Esq.', bust (posthumous); 1879, no. 1540, 'William Collins, Esq.'; 1880, no. 1591, 'George Palmer, Esq., M. P.', bust, marble.