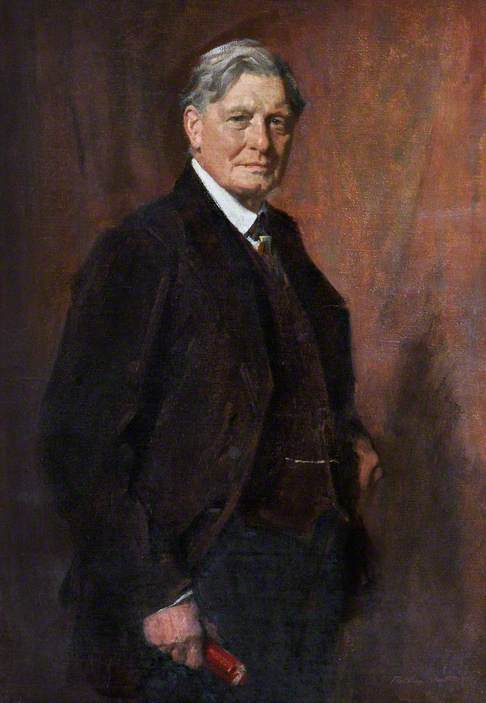 Topic: Subject or sitter
A prolific portraitist, Fiddes Watt exhibited every year bar one between 1897 and 1942 at the Royal Scottish Academy Annual Exhibitions.

He submitted this portrait as his Diploma Collection deposit in 1925, having been elected a full Academician the previous year.

It is believed to be the picture of the same title which he exhibited at the RSA Annual Exhibition in 1924. A label on the reverse indicates that it was also submitted to the Royal Society of Portrait Painters for exhibition though no date is given. The artist gave his address as 178 Cromwell Road, London. The work appears to be signed and dated 1921.

Watt has identified the sitter in just about every other portrait by him. It's a very long shot, but it would be lovely if someone out there could help us put a name to this gentleman too.
Completed, Outcome

This discussion is now closed. The title has been updated to 'Portrait of a Gentleman (Sir George Stegmann Gibb, 1850–1925)' and the work dated to 1921.

Thank you to everyone who contributed to the discussion. To anyone viewing this discussion for the first time, please see below for all the comments that led to this conclusion.