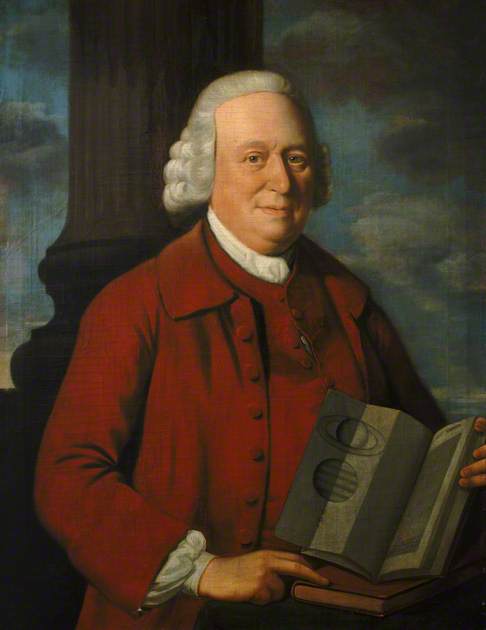 Topic: Subject or sitter
Could I draw attention to the longstanding problem of who the sitter is in this portrait by John Downman, signed and dated 1779. The current Your Paintings entry broadly explains why we (National Maritime Museum) no longer believe it is the fifth Astronomer Royal, Nevil Maskelyne. This has become clearer now we have other portraits of Maskelyne, including both a chalk/pastel head study and an oil by John Russell: these confirm his eyes were blue, not the hazel of this sitter – who is also not shown in clerical dress, as Maskelyne is in all others we know. He also appears (probably) older than 47, which would have been Maskelyne's age in 1779. Despite some resemblance to the amateur astronomer George Parker, 2nd Earl of Macclesfield and President of the Royal Society, he died in 1764, which seems to rule him out unless Downman only dated the work later. The column behind suggests a man of standing and the fold-out plate in the book he holds, apparently showing Saturn and Jupiter, is a firm clue that he is an astronomer or related theoretician who wrote on planetary matters (also not Maskelyne's interest). However, no-one has yet identified the printed source holding the plate, or done a search of Philosophical Transactions of the Royal Society, which is an obvious early one to eliminate. Evidenced suggestions would be very welcome.
Completed, Outcome

This discussion is now closed. We have been unable to identify the sitter, but the discussion lists some books that might be helpful if copies can be found/time found to go through them.

Thank you to everyone who contributed to the discussion. To anyone viewing it for the first time, please see below for all the comments that led to this conclusion.