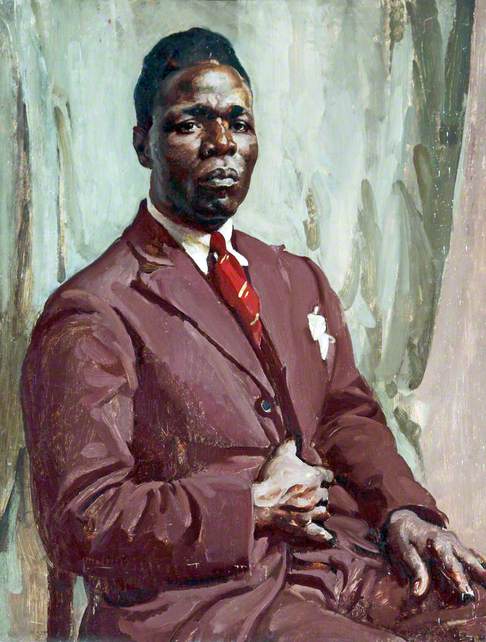 Topic: Subject or sitter
This half-length portrait of a black man is one of three portraits of unnamed black sitters at the Williamson Art Gallery and Museum by this leading Merseyside artist.
https://bit.ly/3092cvz

Two are studies, possibly of a model or acquaintance of the artist, but this sitter is dressed smartly and posed in a manner suggesting a more formal portrait intended for exhibition.

In 1927, 'Will C. Penn' exhibited 'An Unconventional Portrait' as no. 483 at the Royal Academy. Could that be one of these? I think he exhibited a lot at the Royal Academy and Liverpool, so there may be potential threads there. Only one of these three paintings is dated, according to Art UK's records, and that's 'Head of a Black Man', 1929.