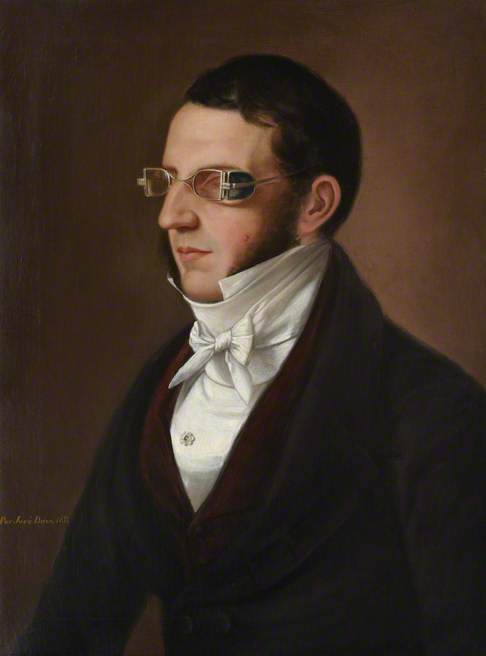 Topic: Subject or sitter
I wonder if Art Detective could help identify the sitter of this intriguing portrait by José Buzo Cáceres (active 1830–1870), held at the College of Optometrists.

The gentleman may have been sensitive to light, or a follower of fashion in new "railway spectacles", but why did the artist choose to feature the eyewear so prominently in the composition, and obscure the gaze of the sitter?

In November 2013 the mysterious subject was explored by the College of Optometrists' curator Neil Handley in a fascinating article for the PCF newsletter. To read the article, please go to: http://tinyurl.com/qjymmdj

Additionally, as the NICE record for this work states: 'Born in Malaga, very little is known about the Spanish painter José Buzo Cáceres.' It would be great if Cáceres' birth or death date could be identified. More biographical details of the artist, if discovered, could conceivably then lead on to other information about this particular artwork.
Completed, Outcome

This discussion is now closed. The portrait has been re-dated to 1839. The discussion has not established with certainty the identity of the sitter; however, the discussion thread contains very feasible suggestions as to whom it might depict, as well as greater insights into the art world in Málaga in the second quarter of the 19th century. Art UK's record has been updated and the new information will be visible on the website in due course.

Thank you to everyone who participated in this discussion. To those viewing the discussion for the first time, please see below for all the comments that led to this conclusion.