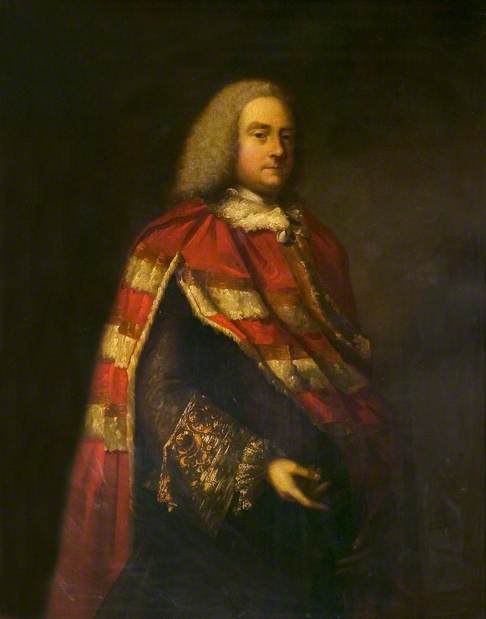 Topic: Subject or sitter
This looks like an earl, going by the robe, and it looks like an 18th Century picture. That would mean the sitter cannot be the one suggested [it was previously titled Portrait of a Gentleman in Robes (possibly Sir John Vaughan, 1769–1839)], since he was a judge who only became a knight (in 1828). In any event, the sitter looks at least 30 and quite probably older, which means the picture would have to be no earlier than 1800 or so for a man born in 1769, and that is too late for such a wig as shown.
Completed, Outcome

This discussion is now closed. Art UK's record has been updated to 'Portrait of an Earl', c.1750, attributed to John Astley (1724–1787).

Thank you to everyone who contributed to the discussion. To anyone viewing this discussion for the first time, please see below for all the comments that led to this conclusion.