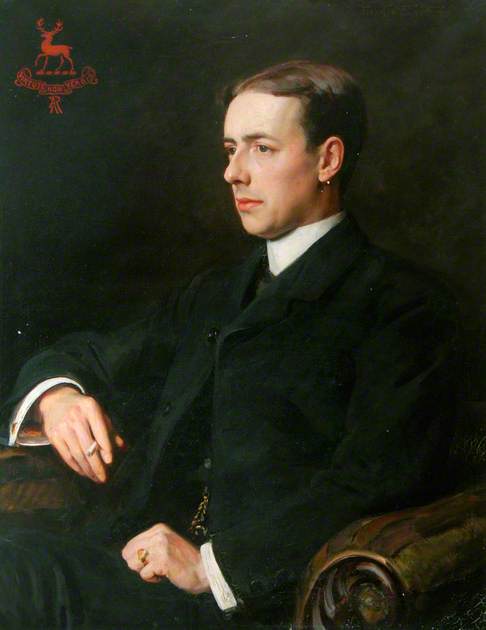 Topic: Subject or sitter
The motto 'Virtute non Verbis' and crest are those of the Robinson family (see for example https://bit.ly/37Qq0oQ), and the identity of the sitter as a member of that family is supported by the monogram 'AR' below the crest. Presumably the portrait was donated because of a connection between the sitter and the hospital.

More research might identify which local Robinson family had historic connections with hospitals in the area and who painted him.