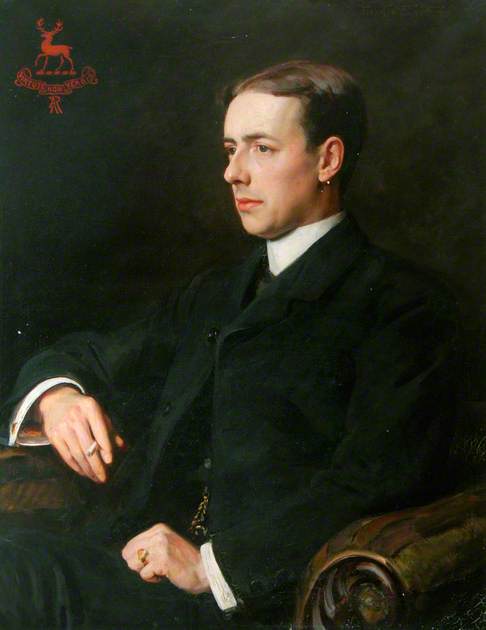 Topic: Subject or sitter
The motto 'Virtute non Verbis' and crest are those of the Robinson family (see for example https://bit.ly/37Qq0oQ), and the identity of the sitter as a member of that family is supported by the monogram 'AR' below the crest. Presumably the portrait was donated because of a connection between the sitter and the hospital.

More research might identify which local Robinson family had historic connections with hospitals in the area and who painted him.
Completed, Outcome

This discussion is now closed. The sitter has been identified as North Shields businessman and town councillor Alfred Robinson (1874–1931), painted by Frank Samuel Eastman (1878–1964) in 1905. Further information on the sitter is attached.

Thank you to everyone who contributed to the discussion. To anyone viewing this discussion for the first time, please see below for all the comments that led to this conclusion.