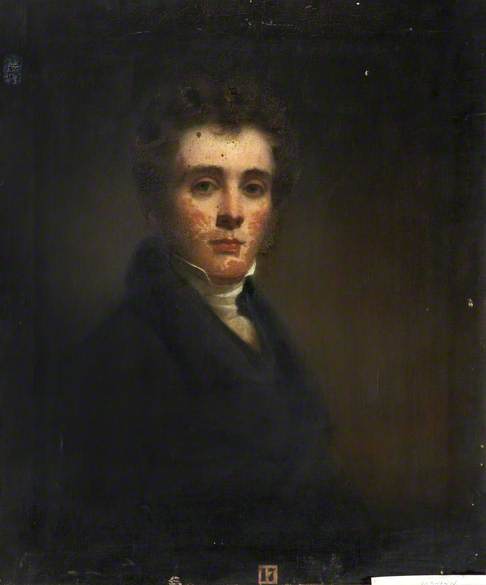 Topic: Artist
The forthright gaze of the sitter may indicate that this is a self portrait, possibly by an early member of the Royal Scottish Academy. The style of jacket and shirt suggests the portrait to date to the 1820s or 1830s and the sitter looks to be aged in his twenties or thirties.

The work has no clues as to who the artist/sitter is/are. The printed paper label 17 adhered to the front centre bottom of the canvas appears to be from a 19th century attempt at cataloguing, but the associated list to which it cross-referenced has not been identified.

The deformities around the face suggest an issue with the materials used - Scottish artists of this period had a tendency to over-employ bitumen with their oil paint to create richer shadows. That is unlikely to be the case here, but clearly something else appears to have been mixed with the flesh tones of the face which has not reacted well over time.

Any assistance in helping narrow down the identity of the sitter, and of the artist would be appreciated.