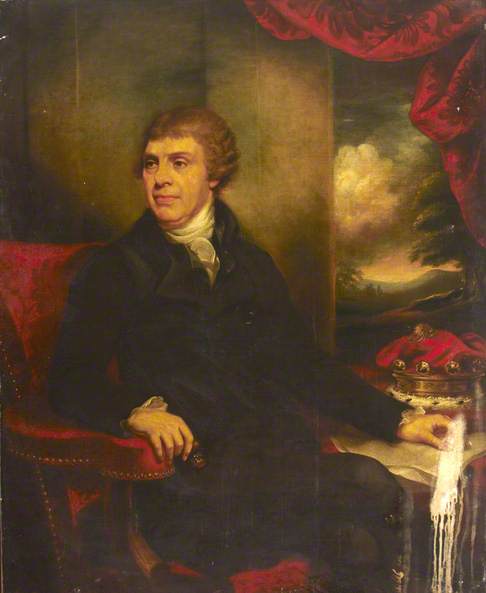 Topic: Subject or sitter
The coronet on the table should help to identify this sitter – a specialist on such matters should be able to correct my suggestion that this is an Irish Baron. Could it have been painted to commemorate the sitter's elevation or perhaps his appearance in it at a coronation? Its date cannot be as early as 1780.
Completed, Outcome

This discussion is now closed. The sitter has been identified as Charles Cocks, 1st Baron Somers (1725–1806) and the portrait dated to c.1790–1800.
Thank you to everyone who contributed to the discussion. To anyone viewing this discussion for the first time, please see below for all the comments that led to this conclusion.