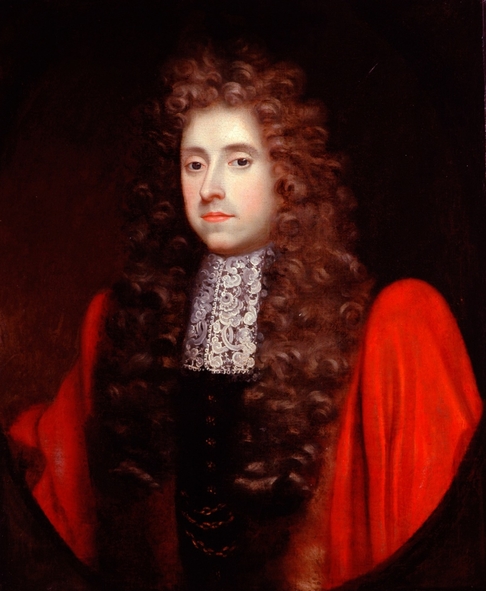 Topic: Subject or sitter
This portrait of an unknown Lord Mayor of York is of good quality and despite some research we are unable to determine who the sitter or the artist is. The sitter is wearing a red aldermanic robes, a decorative lace cravat and the distinctive Lord Mayor of York's chain of office and a full-length wig of brown curly hair.

Although there is a comprehensive list of York Lord Mayors, without fairly accurate dating, we are unable to pinpoint exactly who it is. He is a fairly young man to be Lord Mayor, which would help to narrow the search.
Completed, Outcome

This discussion has concluded that the sitter is: Henry Thomson (d.1700), Lord Mayor of York (1699).

However in regards to an artist attribution we are unlikely to be able to add anything new on this site from the image and evidence available.

Thank you to all for participating in this discussion. To those viewing this discussion for the first time, please see below for all comments that led to this conclusion.