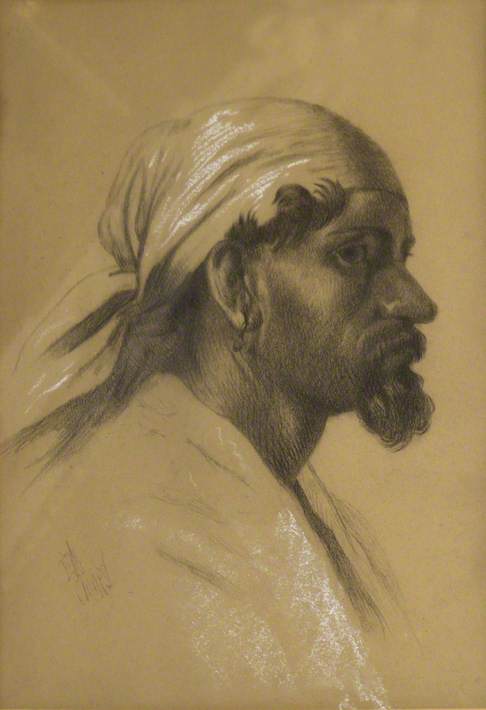 Topic: Artist
The recently posted online Edward Burne-Jones catalogue raisonné lists this drawing as a fake. The link to the work in the catalogue is here: https://bit.ly/30O5Mdm

I have previously mentioned this work is not by Burne-Jones, but now there is support for this contention. Art UK has subsequently updated its record to 'unknown artist'.
Completed, Outcome

This discussion is now closed. The artist has been tentatively identified as 'E. J. B. Jones', based on the signature. The drawing has been dated to c.1883.

Thank you to everyone who contributed to the discussion. To anyone viewing this discussion for the first time, please see below for all the comments that led to this conclusion.