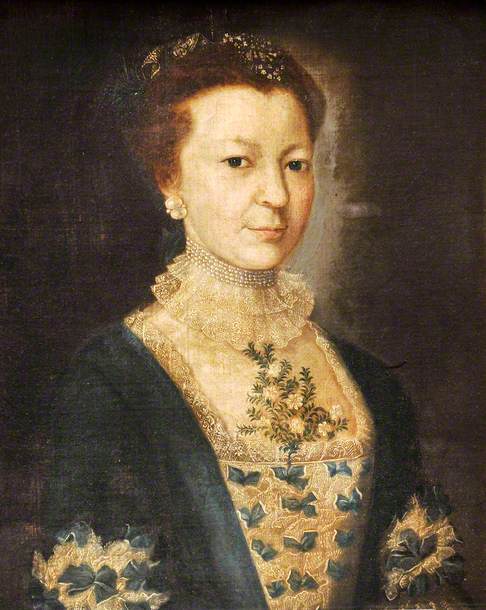 Topic: Subject or sitter
I suggest that the title could be updated to 'Anne Clive (1740–between 1766 and 1775), the Honourable Mrs. George Sempill'.

Ref. Date of birth and marriage to George Sempill. See Murshidabad/ biographies/ Robert Clive
https://bit.ly/35X6OVi

Ref. Date of George Sempill's 3rd marriage. See Google Books: George D. Crawford, 'Archæological and historical collections relating to the county of Renfrew ... Parish of Lochwinnoch' (Paisley: Alexander Gardner, 1885), Vol. 1, p. 22. Original from University of Minnesota. Digitised 8 July 2010. (Ed: in 2020 snippet view only)

Art UK: Could we try to identify the artist? The National Trust record dates this portrait to 1766–1799, i.e. from the date of their marriage until his death. The dress seems right for a marriage portrait of 1766, when Anne was 26.