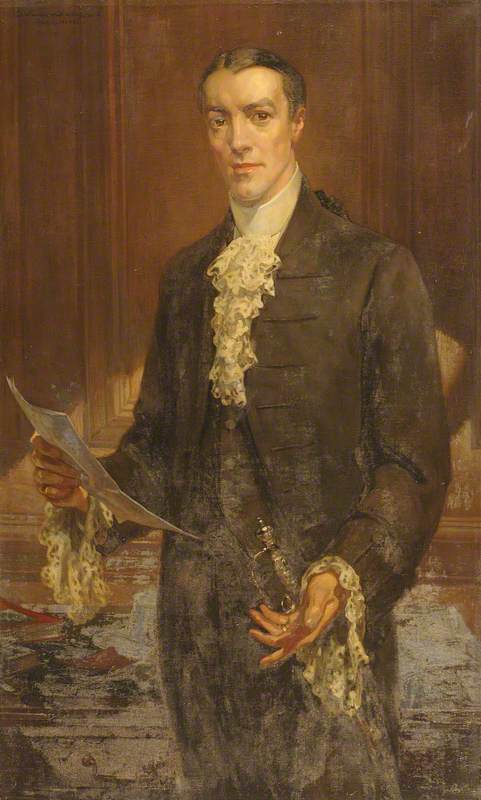 Topic: Artist
Thank you to Martin Hopkinson for pointing out that this painting is signed upper left. A detail of the signature and date is attached.

It looks like 'D. Jender-Davidson'/ FECIT MCMXXI'.

We would be grateful for any information about the artist and/or the sitter.
Completed, Outcome

This discussion is now closed. The artist has been identified as Daniel Pender-Davidson (1885–1933). The sitter's name has been amended to Athro Charles Knight and his life dates added (1878–1958). Knight was painted in black cloth court dress to mark the culmination, in 1921, of his first period as Under Sheriff of the City of London. This is the only known work by Daniel Pender-Davidson in a UK public collection.

Thank you to everyone who contributed to the discussion. To anyone viewing it for the first time, please see below for all the comments that led to this conclusion.