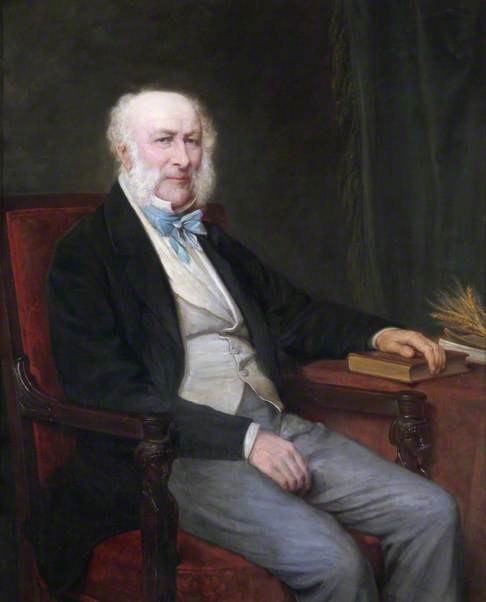 Topic: Artist
This artwork is at present in the Court Room of y Gaer in Brecon and the artist is unknown. Having attributed other works in the Court Room it would be good to have this one also linked to an artist. I suggest the date would be about 1860 and perhaps marks his taking the title of Baron Tredegar in 1859.

The other portraits in the court room are mostly the result of public subscriptions but I have found no record of any appeal in the local press. There are several other portraits of Sir Charles Robinson Morgan in Tredegar House but no record of this one or of an engraving based on it.

Can anyone help?
Completed, Outcome

This discussion is now closed. The portrait has been identified as a posthumous commission of 1876–1877 by William Gale (1823–1909), based on an 1874 lithograph by George Black. The title has been updated to include '1st Baron Tredegar'.

Thank you to everyone who contributed to the discussion. To anyone viewing this discussion for the first time, please see below for all the comments that led to this conclusion.