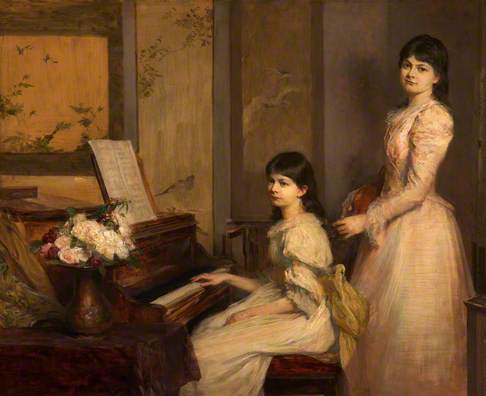 Topic: Artist
Can anyone help us identify who painted this portrait?

The Lees sisters were born in the second half of the 1870s, so presumably this painting dates to late 1880s or early 1890s? They were daughters of Charles Lees, a significant industrialist in Oldham.
Completed, Outcome

The artist has been amended to 'Theodore Blake Wirgman' and the execution date of 'c.1891–1892' has been added.

These amends will appear on the Your Paintings website by the end of February 2015. Thank you to all for participating in this discussion. To those viewing this discussion for the first time, please see below for all comments that led to this conclusion.