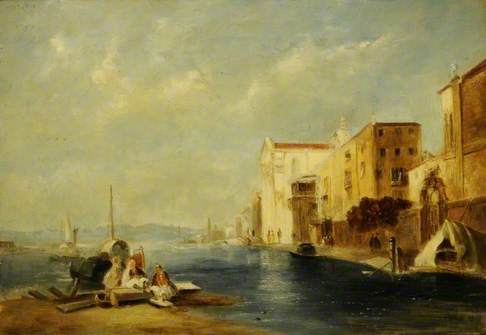 Topic: Painting description
Not by Stanfield, but a weak copy after his view of the Canal of the Giudecca and Church of the Gesuati, Venice (Tate, N00 4007),
which is Vernon Collection. A great deal of copying was allowed in Robert Vernon's gallery, before he left the collection to the nation at his death in 1847.
Completed, Outcome

The artist record has been changed to 'after' Stanfield and the title to 'The Canal of the Giudecca, and the Church of the Gesuati, Venice'.

The following description has also been added:
'The original painting by Stanfield is in the Vernon Collection, Tate Britain.'

These amends will appear on the Your Paintings website by the end of February 2015. Thank you to all for participating in this discussion. To those viewing this discussion for the first time, please see below for all comments that led to this conclusion.