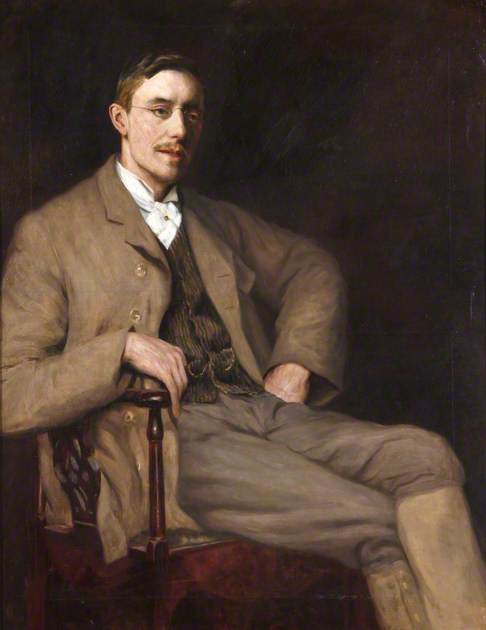 Topic: Artist
Over the last few months Art Detective has helped to discover who painted three of the portraits hanging in the Court Room at y Gaer, Brecknock Museum and Art Gallery.

This one remains unattributed and I wonder if once again anyone can help identify the artist. Could it be William Orpen? The portrait is painted when Stanley Bligh is about 30, in about 1900. Later in life he grew a full beard. He was a remarkable man, wrote several books popularising psychology and then during the First World War used his estate to develop methods for increasing yields on smallholdings.

Around 1902 Bligh put up the first monument to Llwelyn ap Gruffudd on a site on his own land near where the prince is said to have died in around 1230. Perhaps the portrait was painted at this time.