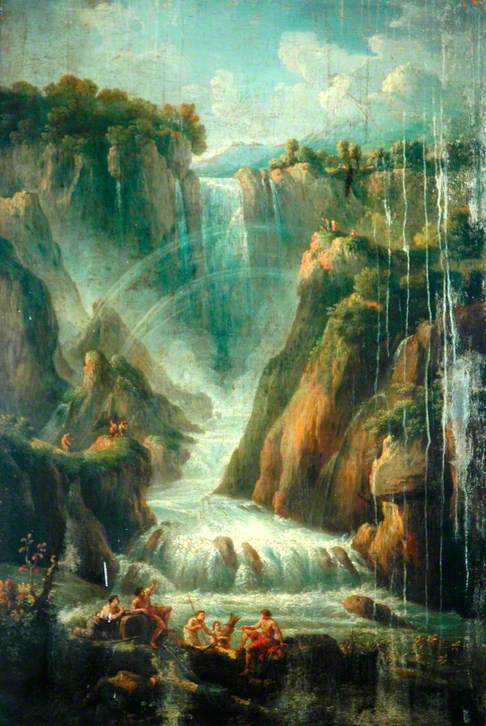 Topic: Subject or sitter
The Cascata delle Marmore near Terni in southern Umbria were much painted from the middle of the 18th century. Compare the pictures by Thomas Patch, Carlo Labruzzi, George Augustus Wallis and Giovanni Battista Busiri on Art UK, but who painted this version? Is it by a British, Italian or French artist?

Other representations by Turner, Francis Towne and 'Warwick' Smith can be found in the British Museum internet catalogue.
Completed, Outcome

This discussion is now closed. The museum documentation helped to confirm the belief that the painting is by the Flemish landscape artist Jan Frans van Bloemen (1662–1749), or from his studio.

Thank you to everyone who contributed to the discussion. To anyone viewing this discussion for the first time, please see below for all the comments that led to this conclusion.