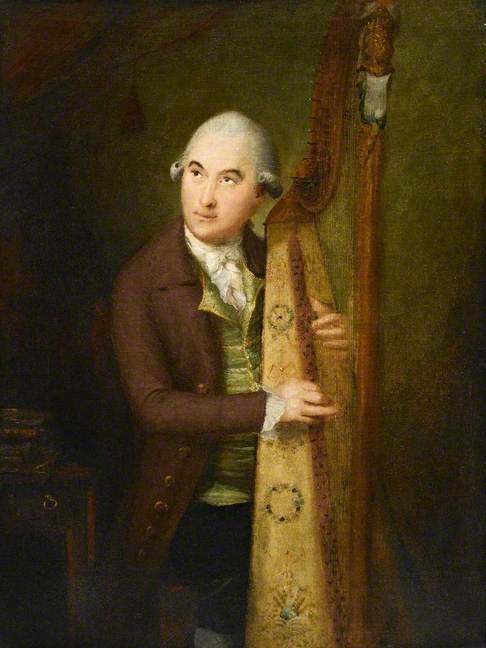 Topic: Artist
Is this painting actually by Thomas Gainsborough? If not who could it be by? Is the sitter William Jackson, referred to as 'Jackson of Exeter', who was an English organist and composer? Did he play the harp as well?
Completed, Outcome

This discussion is now closed. Following the suggestion of Hugh Belsey, the painting has been attributed to Thomas Hickey (1741–1824), with a date c.1780. There is not enough evidence to identify the sitter as William Jackson.

Thank you to everyone who contributed to the discussion. To anyone viewing it for the first time, please see below for all the comments that led to this conclusion.