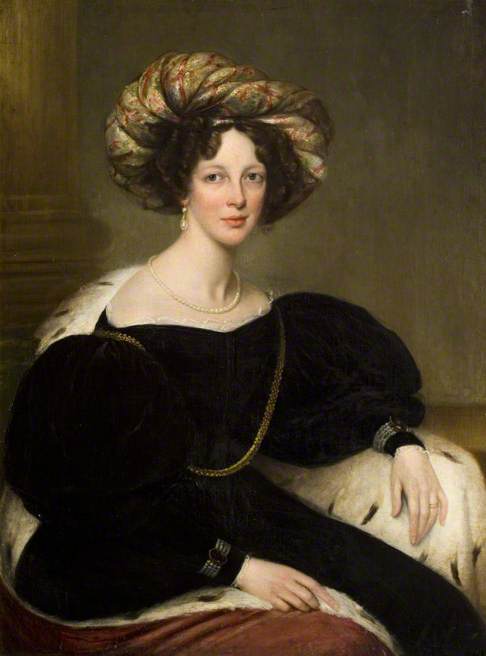 Topic: Artist
An extract from the will of Helen McKenzie states:

'My dear Father's two naval swords to be sent to the Provost of Annan – for the Public Library – in memory of Admiral John Erskine Douglas and Catherine Anne Griffith his wife … Also their portraits … painted in 1830–1831 by a first class Italian female artist at Rome. I cannot remember her name, but her portrait is at Florence among those of contemporary Artists.'

Could anyone suggest who might have painted this elegant and accomplished portrait?
Completed, Outcome

This discussion is now closed. Although the artist remains unknown, much new information about the family has been found, while the missing pair to this portrait, that of Admiral John Erskine Douglas (1757–1847), also dated 1830/1831, has been identified in the same collection. The title has been updated to 'Catherine Ann Douglas (1795–1878), née Griffith, formerly Mrs White'.

Thank you to everyone who contributed to the discussion. To anyone viewing this discussion for the first time, please see below for all the comments that led to this conclusion.