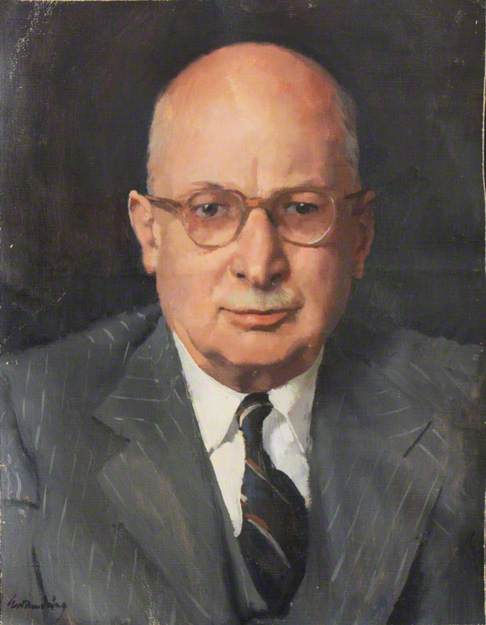 Topic: Artist
The painting is signed, bottom-left. The collection remarks:

It looks like 'E. W____ing'. To date, we have not managed to find any record of the name of the artist. The portrait is similar to a formal Director's photograph in a book about the company Hazell, Watson and Viney and so it is possible that it was done by a local artist from the photograph. The painting was found in a skip, cut from its frame when the company's buildings were demolished and was donated to the museum many years later. I'm attaching an image of the signature in case it can be recognized.
Completed, Outcome

This discussion is now closed. This painting has been found to have been painted by William D. Dring (1904–1990), between 1950–1958.

Thank you to all for participating in this discussion. To those viewing this discussion for the first time, please see below for all comments that led to this conclusion.