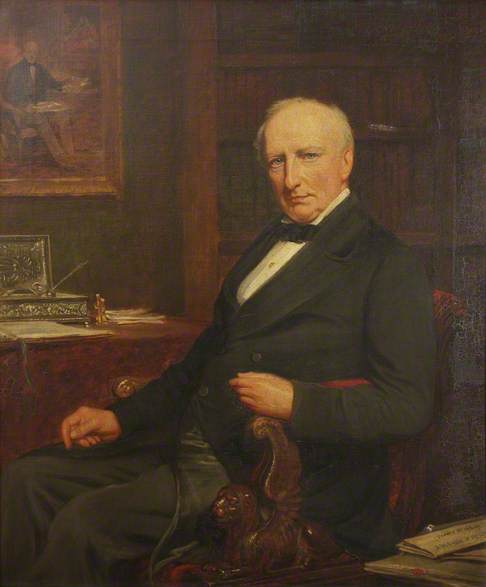 Topic: Artist
Eden Upton Eddis exhibited a pastel of this sitter at the Royal Academy in 1870 as no. 844.

Kenyon was a lawyer and academic, Fellow of All Souls, Oxford, and Vinerian Professor of English Law from 1844. He appears in H. G. Hanbury, 'The Vinerian Chair and Legal Education', 1958. Two of Kenyon's direct descendants were famous people, Sir Frederick Kenyon and Dame Kenyon, so the literature on them may prove helpful.
Completed, Outcome

This discussion is now closed. The artist was identified as Jane Hawkins (1847–1904) and the portrait as a copy after Eden Upton Eddis.

Thank you to everyone who contributed to the discussion. To anyone viewing this discussion for the first time, please see below for all the comments that led to this conclusion.