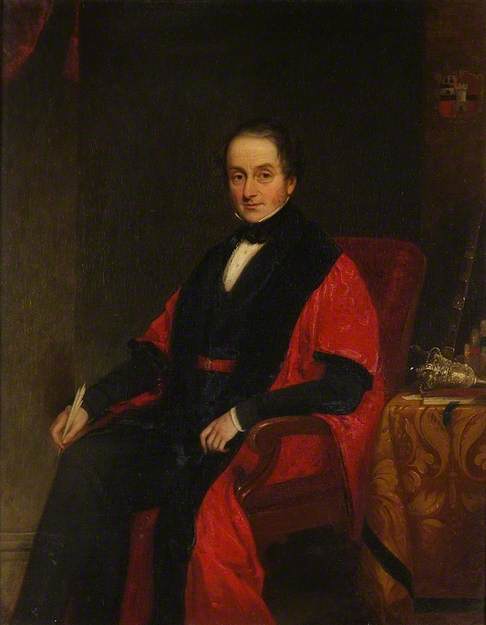 Topic: Artist
The artist of this portrait depicting the Mayor of Worcester, John Wheeley Lea (of 'Lea and Perrins' fame), might be identifiable, especially if it was a presentation portrait. Can the artist be named?
Completed, Outcome

This discussion is now closed. This portrait of John Wheeley Lea, twice Mayor of Worcester, has been attributed to Solomon Cole (c.1806–1893) and dated to c.1850.

Other updates arising from this discussion: Benjamin Williams Leader's 'In Verdure Clad' had no acquisition record on Art UK but it has been established that it was presented by Huyshe Wolcott Yeatman-Biggs, Bishop of Worcester, 1917; the date of Solomon Cole's portrait of Christopher Henry Hebb was amended from 1862 to 1840 (1862 was found to be the date of acquisition).

Thank you to everyone who contributed to the discussion. To anyone viewing this discussion for the first time, please see below for all the comments that led to this conclusion.