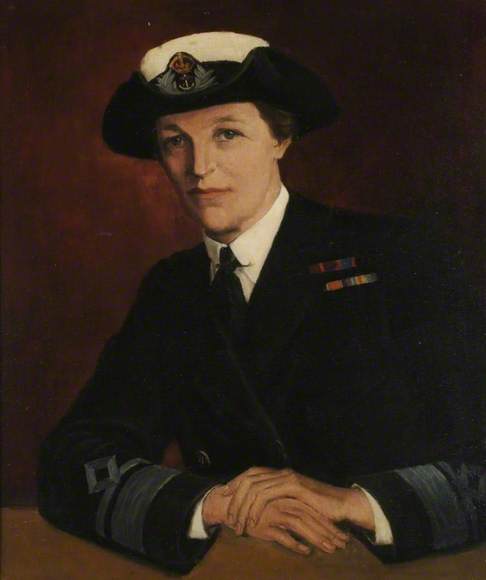 Topic: Execution date
Is it possible to date this painting from the medals worn by this sitter, the wife of the artist Charles Wellington Furse (1868–1904)? If the medals were awarded to her by 1904, C. W. Furse must be a possibility as the painter of this portrait. Katharine Furse could have been in her late twenties in this likeness.

The collection comments: 'The medals are: GBE (Dame Grand Cross of the Most Excellent Order of the British Empire), awarded June 1917; RRC (Royal Red Cross), awarded 1916; British War Medal, awarded 1919 and the Victory Medal, awarded 1919. The depictions of the medals on the sitter's uniform date the painting to 1919-1920, or quite possibly later than this.'

Any further information would be welcome.