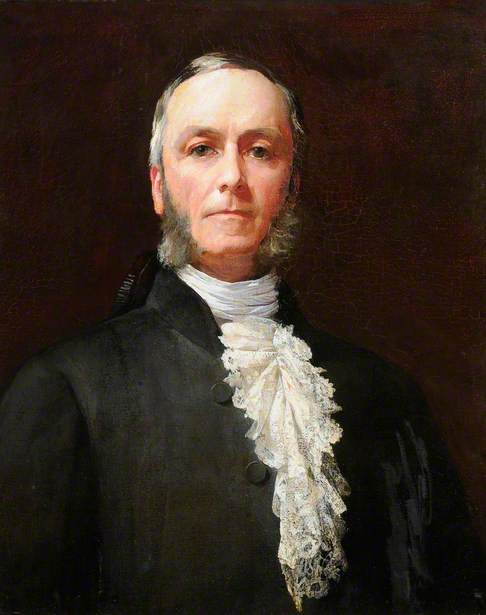 Topic: Artist
I was involved in researching the paintings in the local museum collection for the PCF project. I did contact the National Portrait Gallery about the work but were not able to help with the artist – they have kept an image I sent them on file. The sitter was obviously an important political figure and would have chosen a good and probably fashionable artist of the day to sit for – I did hazard someone like Millais. There is no discernible signature of inscription, front or back. I would be most interested if you could help to identify or suggest any possible artist. Please note this work belongs to Gwynedd Museum and Art Gallery.
Completed, Outcome

This discussion is now closed. This is highly likely to be the portrait of George Osborne Morgan exhibited in 1882 by Edgar Wilkins Hanley (1855–1886), now cut down from its original three-quarter length. Art UK's record has been correspondingly updated. The sitter's titles, QC and MP, have been added to the artwork title.

Thank you to everyone who contributed to the discussion. Special thanks to Barbara Bryant for monitoring and summarising this exceptionally long thread, her last before stepping down as Group Leader for 'British Portraits 19th C' after six years. To anyone viewing this discussion for the first time, please see below for all the comments that led to this conclusion.