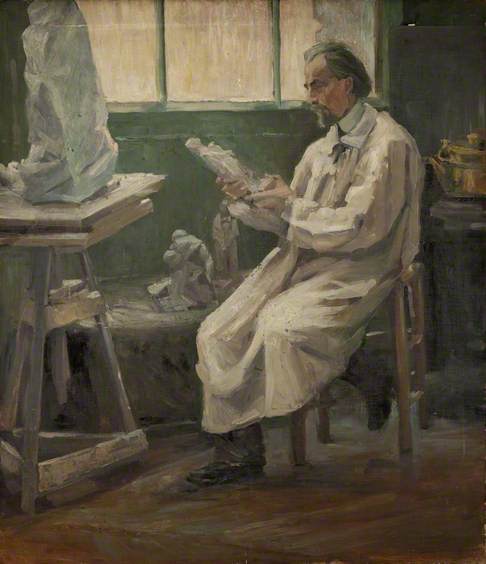 Topic: Subject or sitter
Is this a portrait of the Manchester-based sculptor who was born in Ireland, John Cassidy (1860–1939)? Reginald Barber painted a portrait of him, now in Manchester Art Gallery, which is dated to 1900: http://bit.ly/2v8CENj

For Cassidy see http://www.johncassidy.org.uk and an article in Bulletin of the John Rylands Library University of Manchester 89, 1, Autumn 2012.

The detailed research on Cassidy has been done by Charlie Hulme and Lis Nicolson. Charlie Hulme thinks that this is a portrait of Cassidy and remarks that it was common for members of Manchester Academy of Art to model for each other at this period.

Towneley Art Gallery does not know when or how it came to the collection, and the painting is unsigned.