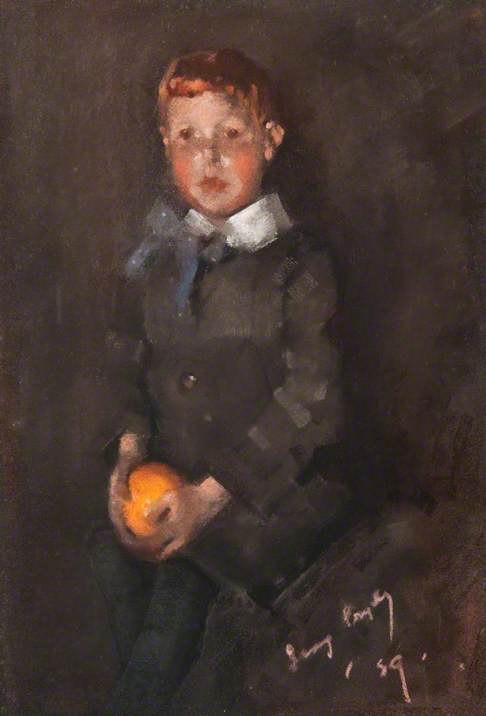 Topic: Artist
This is signed and dated '59' (1859). The first name of this artist may be George.

The collection do not know who painted this artwork.

Can any more information be found?
Completed, Outcome

This discussion is now closed. This painting has been attributed to James Ferrier Pryde (1866–1941). We have found that the date is not 1859, but 1889, and that this is not an oil painting on canvas, but a work on paper and probably a pastel.

Thank you to everyone who participated in this discussion. To those viewing it for the first time, please see below for all the comments that led to this conclusion.