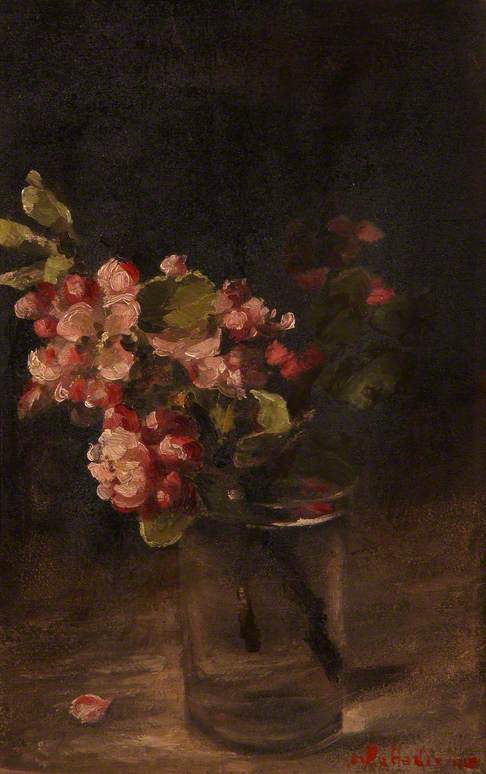 Topic: Artist
This painting is signed in red lower right. Perhaps someone familiar with still life painting could identify the artist.

The painting was presented by Queen Mary to The Black Watch Memorial Home on Remembrance Day 1923 and presented to the Museum when the home closed in 1988. Perhaps someone versed in the taste and collecting of Queen Mary may know the answer. It is possible that manuscript information survives in the Royal family's papers. Equally James Pope Hennessy's biography might cover Queen Mary's interest in art.

A close-up image of the signature is attached.