Sculpture 59 comments
Who sculpted this bust of Sir William Davison?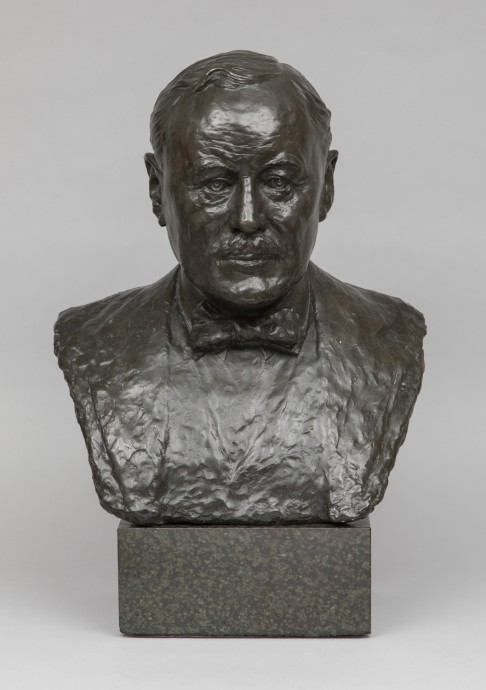 Topic: Artist
This bust is signed and dated (image #8) and no doubt by a known sculptor, but I do not think the signature has been read properly, which is admittedly difficult to do.

I contacted the collection, which has no additional information. There was nothing useful in the Council Minutes regarding a possible presentation of the bust. The matter hinges, I think, on a proper reading of the signature, or possibly contemporary newspaper reports.

The sitter was knighted in 1918 and raised to the peerage in 1945. At the time the bust was made, he was Sir William Davison but not yet Baron Broughshane. He was an MP for Kensington South 1918-1945.

'Leonvey' (which the collection may have in its records as Leovney) does not appear in the Mapping Sculpture database and I could find no sculptor of that surname otherwise.