Sculpture 8 comments
Who sculpted this statue of Klemens von Metternich (1773–1859)?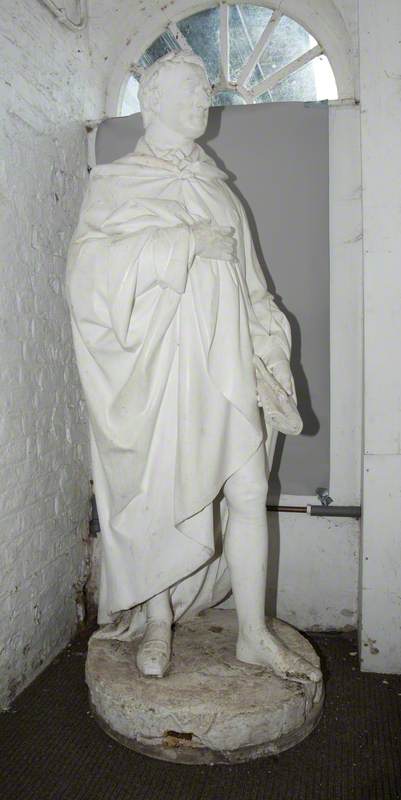 Topic: Artist
This sculpture of Metternich, one of the architects of modern Europe at the Congress of Vienna, is now in storage at Preston Park Museum, but the collection has no information on it and no record of how it was acquired.

https://bit.ly/2SfVqwN
https://bit.ly/2NkBJD3
These photos show the statue in its former home at Wynyard Hall. The house was inherited by Frances Anne Vane Tempest, whose marriage in 1819 to Charles Stewart (afterwards Charles Vane, as he took his wife's name) marked the beginning of a long Londonderry connection with Wynyard, which ended with its sale in 1987 to property developer Sir John Hall (the current owner). A programme of renovation was undertaken in the 1980s.

Charles's half-brother Robert Stewart, Lord Castlereagh, was, as Foreign Secretary (1812–1822), closely involved with Metternich in negotiating peace in Europe at Paris and Vienna, which surely explains the presence of the latter's statue at Wynyard. A bust of Metternich, unrelated to this full-length portrait, still stands in the house. The attached photograph was kindly supplied by the staff at Wynyard Hall.

Metternich was in exile in England (1848–1851), between the ages of 76 and 81. Blue plaques record that he lived at 44 Eaton Square, London SW1 in 1848 and later at 42 Brunswick Terrace, Hove. This sculpture appears to show him as younger man than he would have been at that time.

In any case, this title could be updated to include the sitter's full name and dates.