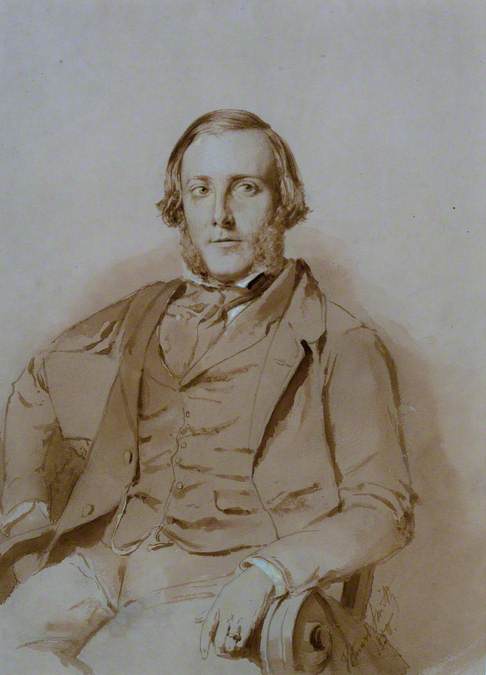 Topic: Subject or sitter
The collection would appreciate further information on the sitter of this portrait. The sitter is known to be a friend of the artist but no other information is available about him.

Who was John Trimnell? Was he known to Thomas Stuart Smith from Italy or London? Further information would be welcome.
Completed, Outcome

This discussion is now closed. It has been established that Smith and Trimnell were school friends, and that this portrait was painted in 1850, during a short period where the artist stayed with the sitter after the former's return from Italy in 1849. Much more is known about John Trimnell, including his life dates, family, profession and place of work. The middle name of the sitter's son was probably in honour of the artist. A digest of this information has been incorporated into the artwork description.

Thank you to everyone who contributed to the discussion, especially Osmund Bullock who provided most of the biographical details. To anyone viewing this discussion for the first time, please see below for all the comments that led to this conclusion.