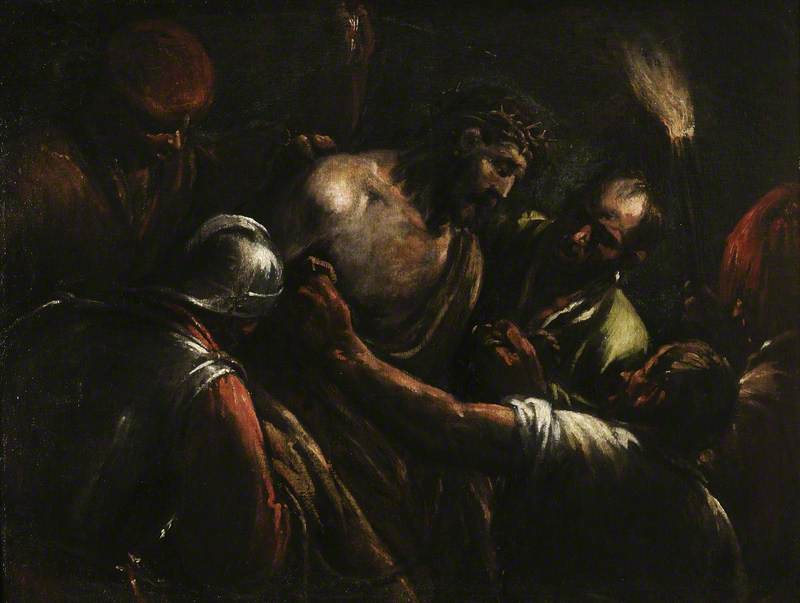 Photo credit: Christ Church, University of Oxford
(b Bassano [now Bassano del Grappa], c.1515; d Bassano, 13 Feb. 1592). Italian painter, the most celebrated member of a family of artists who took their name from the small town of Bassano, about 65 km (40 miles) north-west of Venice. Jacopo is regarded as a member of the Venetian School and among his contemporaries is ranked inferior only to the great triumvirate of Titian, Tintoretto, and Veronese.
Read more
However, apart from a period in the 1530s when he worked with Bonifazio Veronese, he was not resident in Venice itself: he lived almost all his life in his native town, where he was easily the leading artist of the day, producing a large and varied output of pictures. Although he painted only a handful of pictures for churches or other public buildings in Venice, his work was popular with private collectors there. He also had clients in other cities of north Italy, including Treviso and Vicenza, and occasionally commissions from as far afield as Florence. His father, Francesco the Elder (c.1475–1539), was a village painter and Jacopo always retained something of the peasant artist, even though the influence of, for example, the fashionable etchings of Parmigianino is evident in his work. Most of his pictures are on religious subjects, but he often treated biblical themes in the manner of rustic genre scenes, using genuine country types and portraying animals with real interest. In this way he helped to develop the taste for paintings in which the genre or still-life element assumes greater importance than the ostensible religious subject. From around 1560 his work showed a concern with novel effects of light, taking on something of the iridescent colouring of Tintoretto.Bassano had four painter sons who continued his style and sometimes collaborated with him—Francesco the Younger (1549–92), Gerolamo (1566–1621), Giovanni Battista (1553–1613), and Leandro (1557–1622). Francesco and Leandro both acquired some distinction and popularity working in Venice—indeed Leandro was knighted by the Doge in 1595 or 1596 (thereafter he sometimes added Eques to his signature). Francesco was mentally unstable and died after throwing himself from a window. Leandro's death in 1622 brought the artistic dynasty to an end. The work of the family is well represented in the Museo Civico at Bassano.
Text source: The Oxford Dictionary of Art and Artists (Oxford University Press)