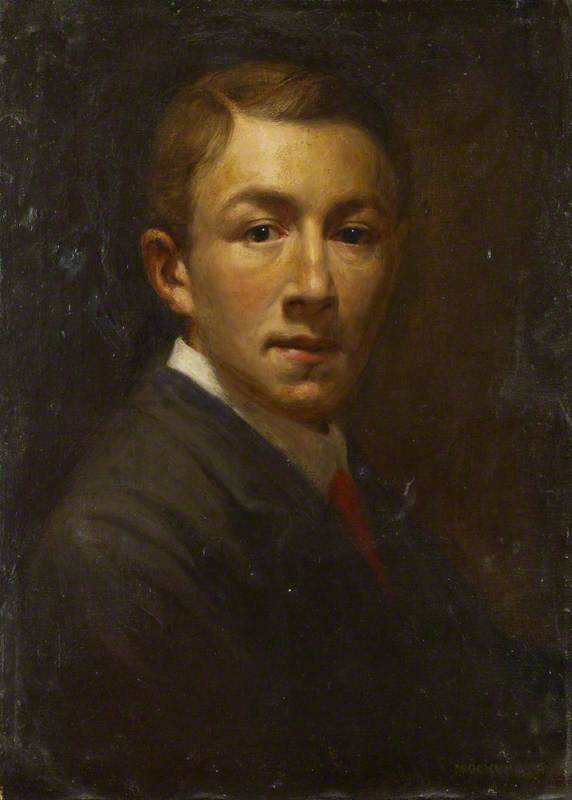 © Richard Woodward. Photo credit: National Galleries of Scotland
(b Birmingham, 31 Oct. 1890; d Franklin Lakes, NJ, 4 May 1978). British-born painter and etcher who became an American citizen in 1949. Precociously gifted, an excellent draughtsman, and a fine craftsman, Brockhurst won several prizes at the Royal Academy Schools and went on to have a highly successful career as a society portraitist, first in Britain and then in the USA, where he settled in 1939, working in New York and New Jersey.
Read more
He is best known for his portraits of glamorous women, painted in an eye-catching, dramatically lit, formally posed style similar to that later associated with Annigoni. As an etcher Brockhurst is remembered particularly for Adolescence (1932), a powerful study of a naked girl on the verge of womanhood staring broodingly into a mirror—one of the masterpieces of 20th-century printmaking.
Text source: The Oxford Dictionary of Art and Artists (Oxford University Press)