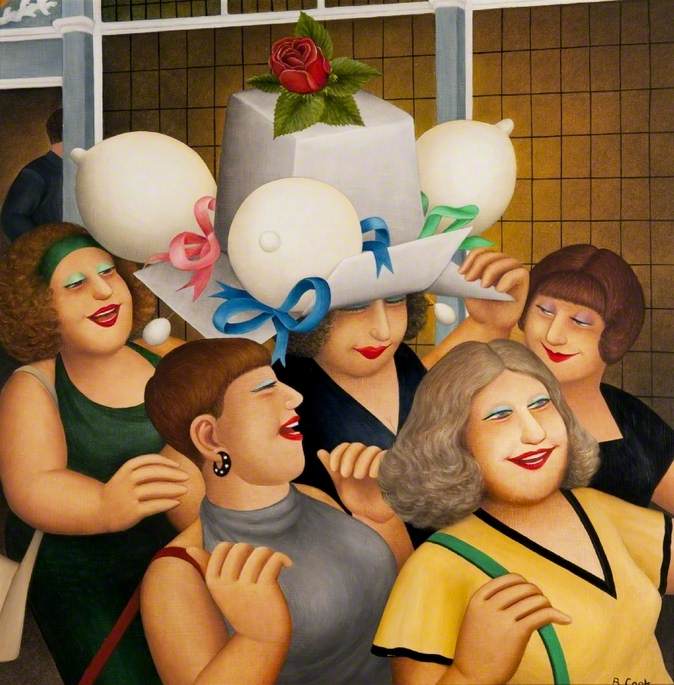 © the artist's estate. Photo credit: Glasgow Museums
(b Egham, Surrey, 10 Sept 1926; d Plymouth, 28 May 2008). British naive painter. She took up painting seriously when she was about 40 and in 1975 had her first exhibition, at the Plymouth Arts Centre. It was a great success and within a few years she was well known through other exhibitions, television appearances, and the publication of the first of several collections of her work in book form (The Works, 1978), with the paintings accompanied by her own amusing commentaries.
Read more
Her chubby, usually jovial characters have also been much used on greetings cards. Cook's subjects are drawn from everyday life and frequently involve the kind of saucy humour associated with seaside holidays (she used to run a boarding house in Plymouth) and tabloid Sunday newspapers (often she incorporated newsprint as a collage element in her work).
Text source: The Oxford Dictionary of Art and Artists (Oxford University Press)