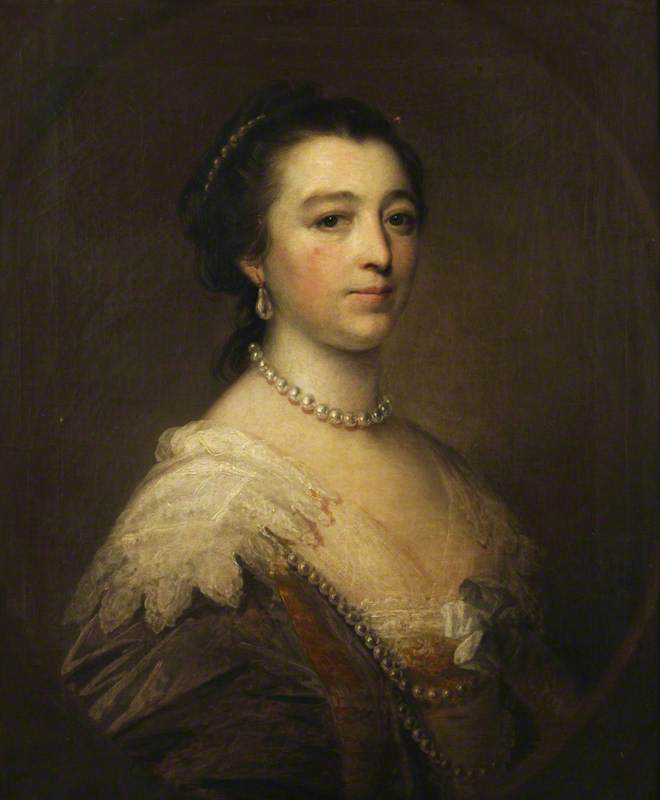 Photo credit: University of Southampton
(b London, 20 May 1726; d Richmond, Surrey [now in Greater London], 19 July 1770). English portrait painter, a pupil of Knapton. He began as a specialist in pastel and never altogether gave up the medium, but in the 1760s he turned with great success to oils—for a few years he was the only serious rival to Gainsborough and Reynolds. Like them, he was a founder member of the Royal Academy. His work is charming, vivacious, and totally unintellectual: in the words of Sir Ellis Waterhouse, 'He went all out for health and youth and fine clothes, a strong likeness and no nonsense.
Read more
' Cotes died from the effects of a toxic potion he took to try to cure the gall stones or kidney stones from which he was suffering. His house in fashionable Cavendish Square in London (and something of his position in the market) was later taken over by Romney, who in turn was succeeded as tenant by another successful portraitist, Martin Arthur Shee.
Text source: The Oxford Dictionary of Art and Artists (Oxford University Press)