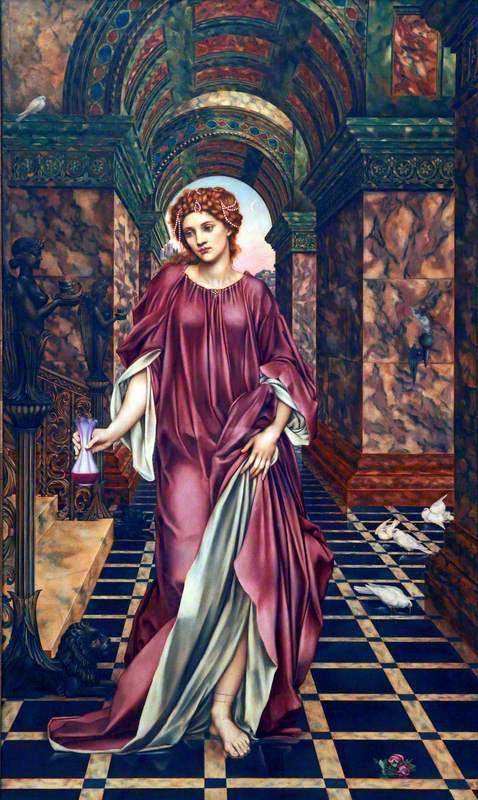 Photo credit: Williamson Art Gallery & Museum
(b London, 30 Aug. 1855; d London, 2 May 1919). British painter, born Evelyn Pickering; in 1887 she married William De Morgan (b London, 16 Nov. 1839; d London, 15 Jan. 1917), famous as a designer of pottery, tiles, and ceramics, but also a painter himself (late in life he also became a successful novelist). She specialized in literary subjects, done in a style owing much to the Pre-Raphaelites and to such Renaissance artists as Botticelli (she and her husband spent each winter in Italy for the sake of his health).
Read more
At the end of her career she painted several allegories relating to the First World War, exhibiting them to raise money for the Red Cross.
Text source: The Oxford Dictionary of Art and Artists (Oxford University Press)