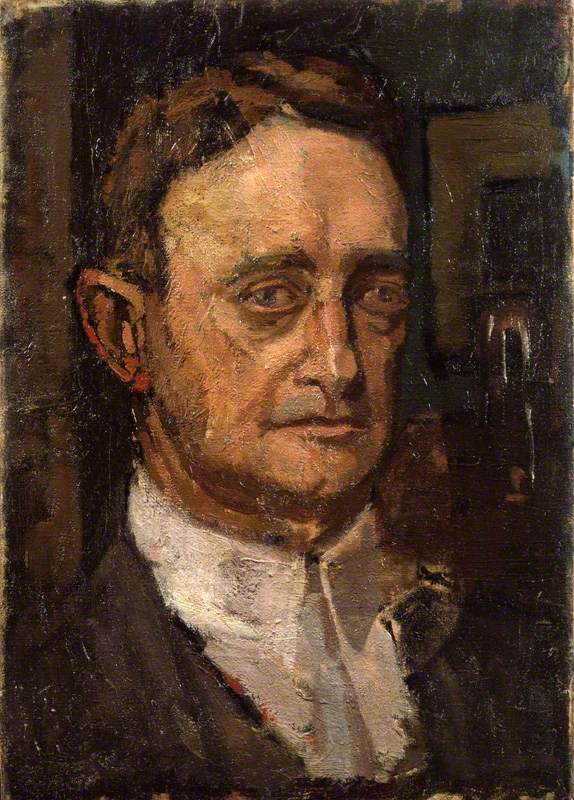 Photo credit: National Portrait Gallery, London
British painter, born at Boyne Hill, Berkshire. He read history at Oxford University, 1899–1903, then studied at the *Slade School, 1903–7, and under *Sickert at Westminster School of Art. Like others in Sickert's circle he was a founder member of the *Camden Town Group in 1911 and of its successor the *London Group in 1913, and he is best known for paintings of this period. They are done in simplified forms and broad, flat areas of colour in a style similar to that of *Gilman or *Gore, but generally rather quieter; 19 Fitzroy Street (c.
Read more
1913–14, Laing Art Gallery, Newcastle upon Tyne), is probably his most reproduced work, partly because it is such a valuable historical record. It depicts *Ginner, Gore, and *Manson looking at a group of paintings in their showroom near Sickert's studio.
Text source: A Dictionary of Modern and Contemporary Art (Oxford University Press)