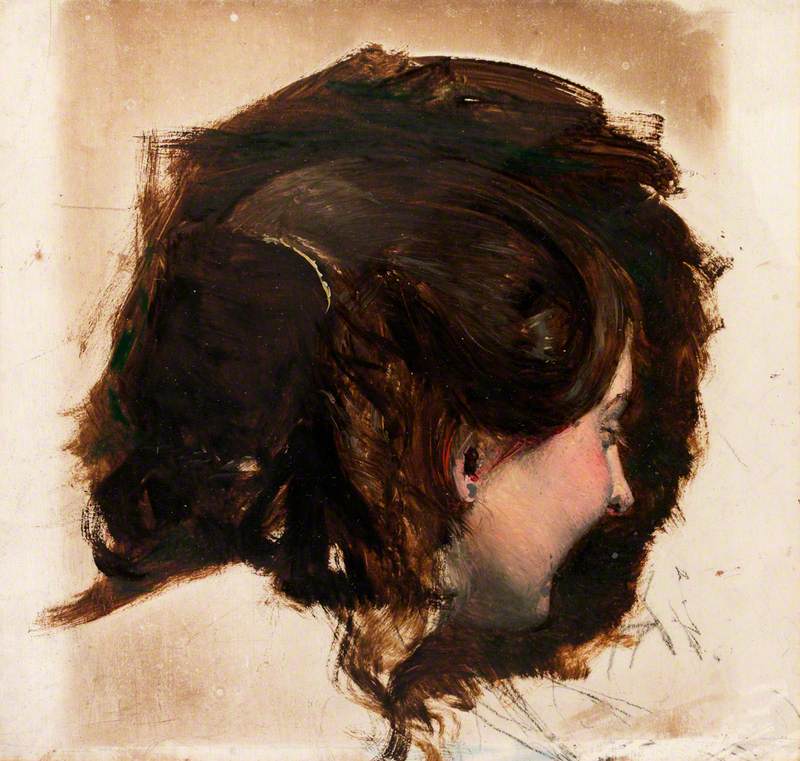 Photo credit: Victoria and Albert Museum, London
(b London, 2 May 1816; d Algiers, 26 Mar. 1863). English painter. He painted historical, anecdotal, and literary themes (he was a friend of Dickens and a talented actor), and under the influence of the Pre-Raphaelites he also turned to overtly moralizing subjects. His most famous work in this vein is Past and Present (1858, Tate, London), a series of three pictures melodramatically illustrating the dire consequences of adultery.
Read more
At the 1858 Royal Academy exhibition they attracted great attention (only Frith's Derby Day was more talked about), some commentators finding them horrible but compelling. Egg suffered from asthma and in his later years he spent some time travelling abroad for the sake of his health; his much-reproduced painting The Travelling Companions (1862, City AG, Birmingham) shows two sisters on a train near the Riviera resort of Menton.
Text source: The Oxford Dictionary of Art and Artists (Oxford University Press)