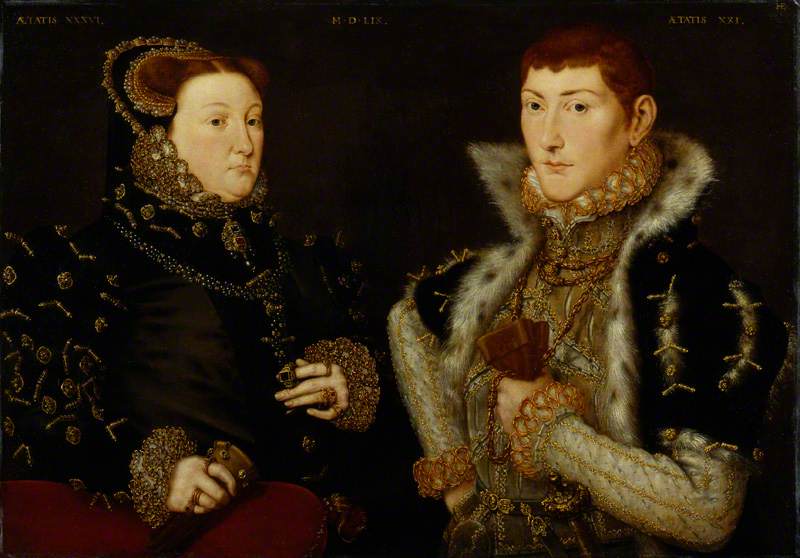 Photo credit: National Portrait Gallery, London
(d? Antwerp, before May 1579). Netherlandish painter, jeweller, and goldsmith active mainly in England, though he also spent time in Antwerp, Calais, and Portugal. He is first documented in Antwerp in 1540. He joined the Painters Guild that same year and had travelled to London, perhaps due to religious persecution, by 1550. About 50 monogrammed paintings and drawings from 1549 to 1573 are known, with another 20 or so that are potentially by his hand or workshop.
Read more
He worked mainly in portraits, though allegorical and classical works also survive. In the early 1570s he also worked for the Office of Revels in London, where he is known to have painted for pageants and masques. He worked at all scales, from the life-size posthumous portrait of King Henry VIII (c.1567, Trinity College, Cambridge) to the stunning miniature of Queen Mary I (c.1554, Buccleuch Collections).

He is perhaps best known for his beautiful allegorical works, including the magnificent allegorical portrait of Sir John Luttrell (1550, Courtauld Institute of Art) and his Queen Elizabeth and the Three Goddesses (1569, Royal Collection). His most intriguing portraits include the stunning pair of Thomas Howard, 4th Duke of Norfolk (Private Collection, 1563) and his wife, Margaret Audley (English Heritage, 1562), and the double portrait of Mary Nevill, Lady Dacre, and her son, Gregory Fiennes, 10th Baron Dacre (1559, National Portrait Gallery). He was an outstanding painter and an important figure in Anglo-Netherlandish painting history in the sixteenth century.

Text source: Hope Walker, www.hanseworth.com