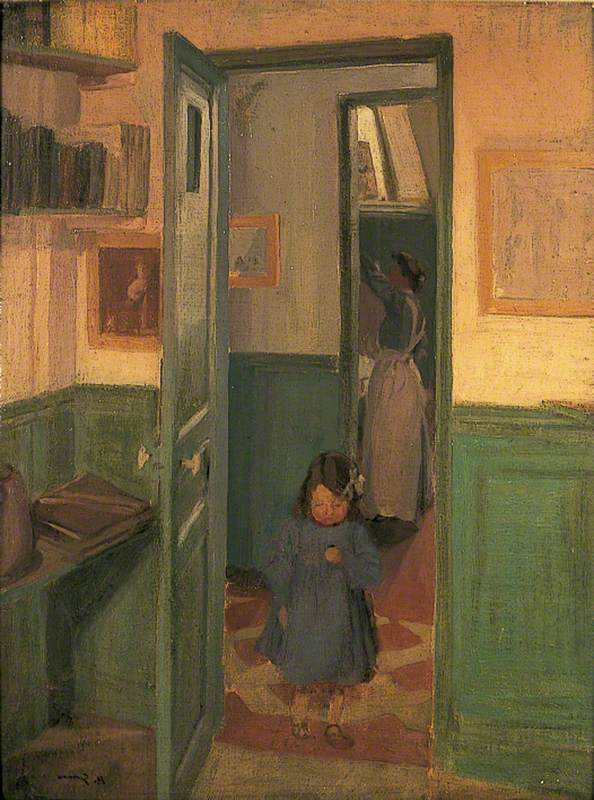 Photo credit: Bridgeman Images
(b Rode, Somerset, 11 Feb. 1876; d London, 12 Feb. 1919). British painter of interiors, portraits, and landscapes. In 1907 he met Sickert and became one of the leading figures in his circle: he was a founder member of the Camden Town Group in 1911 and of the London Group (of which he was first president) in 1913. His early work was rather sombre, but under the influence of Sickert he adopted a higher colour register and a technique of using a mosaic of opaque touches.
Read more
From Sickert also he derived his taste for working-class subjects. After Roger Fry's first Post-Impressionist exhibition (1910) and a visit to Paris (1911) he used very thick paint and bright (sometimes garish) colour. He was one of the most gifted English painters of his generation and one of the most distinctive in his reaction to Post-Impressionism, but his career was cut short by the influenza epidemic of 1919.
Text source: The Oxford Dictionary of Art and Artists (Oxford University Press)