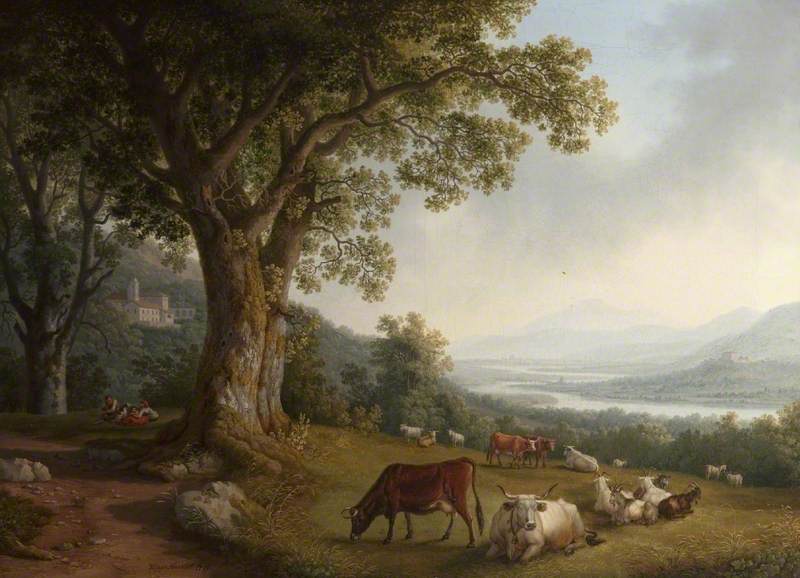 Photo credit: Glasgow Museums
(b Prenzlau, 15 Sept. 1737; d San Pietro di Carreggio, nr. Florence, 24 Apr. 1807). German landscape painter, active in Italy from 1768. In 1786 he became court painter to Ferdinand IV of Naples. He was a sensitive upholder of the ideal landscape tradition of Claude, which he seasoned with touches of Romanticism. Much of his large output was devoted to views of famous sites, which were eagerly sought by foreign visitors to Italy.
Read more
Goethe met Hackert in 1787 and edited his memoirs (published 1811). His work is exceptionally well represented at Attingham Park in Shropshire. He came from a family of artists and often collaborated with his brother Johann Gottlieb Hackert (1744–73).
Text source: The Oxford Dictionary of Art and Artists (Oxford University Press)