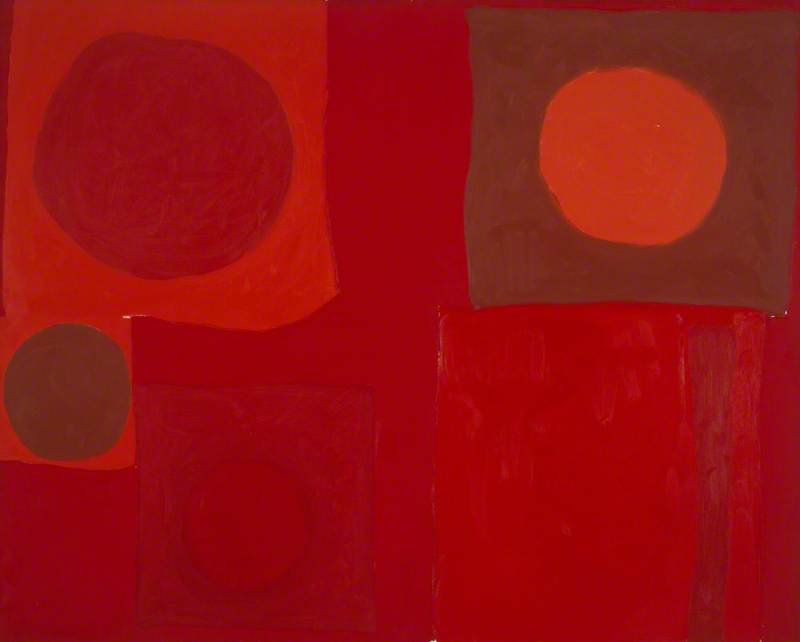 © the estate of Patrick Heron. All rights reserved, DACS 2021. Photo credit: National Galleries of Scotland
(b Leeds, 30 Jan. 1920; d St Ives, 20 Mar. 1999). British painter, writer, and designer. His early paintings were influenced by Braque and Matisse, but in 1956 he turned to abstraction; in the same year he settled in Cornwall, becoming a member of the St Ives School. His abstracts were varied, including stripe paintings—vertical and horizontal—as well as looser formats with soft-edged shapes, but all his work is notable for its vibrant colour.
Read more
He wrote several books, including The Changing Forms of Art (1955), The Shape of Colour (1973), and studies of Vlaminck (1947), Hitchens (1955), and Braque (1958).
Text source: The Oxford Dictionary of Art and Artists (Oxford University Press)