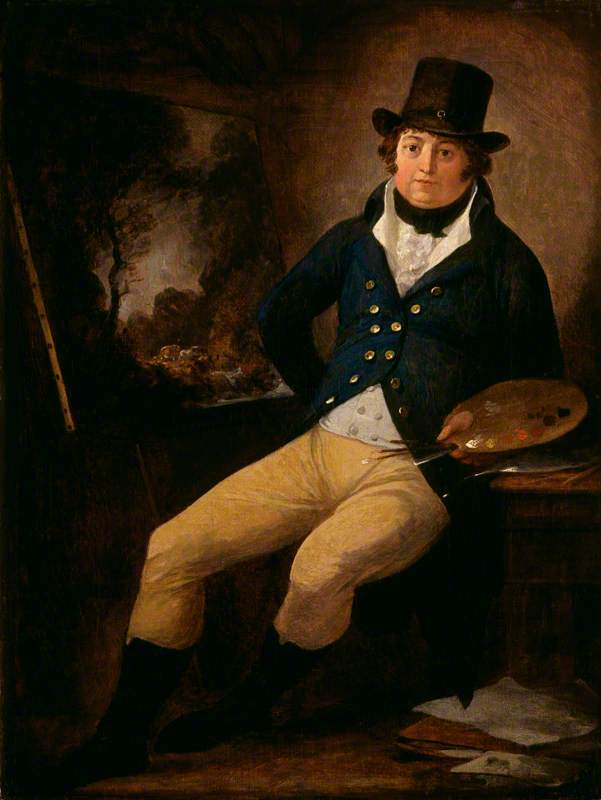 Photo credit: National Portrait Gallery, London
(b Farnley Moor, nr. Leeds, 29 Dec. 1759; d Masham, Yorkshire, 13 Oct. 1817). English painter. His unusual Christian names were given to him because of his Caesarean birth. He specialized in fairly small landscapes with figures and animals, and his style has been characterized by Sir Ellis Waterhouse as 'more natural than de Loutherbourg's, and more civilized than Morland's'; Benjamin West called him 'the Berchem of England'.
Read more
Ibbetson worked mainly in his native Yorkshire, but also at times in London, Scotland, and the Lake District, and in 1787–8 he was draughtsman on a British mission to China, during which he visited Java. He worked in watercolour as well as oil and also made etchings. In 1803 he published a manual on painting. Like his friend Morland, Ibbetson is said to have been given to dissipation, but his work did not obviously suffer because of this in the way that Morland's did.
Text source: The Oxford Dictionary of Art and Artists (Oxford University Press)