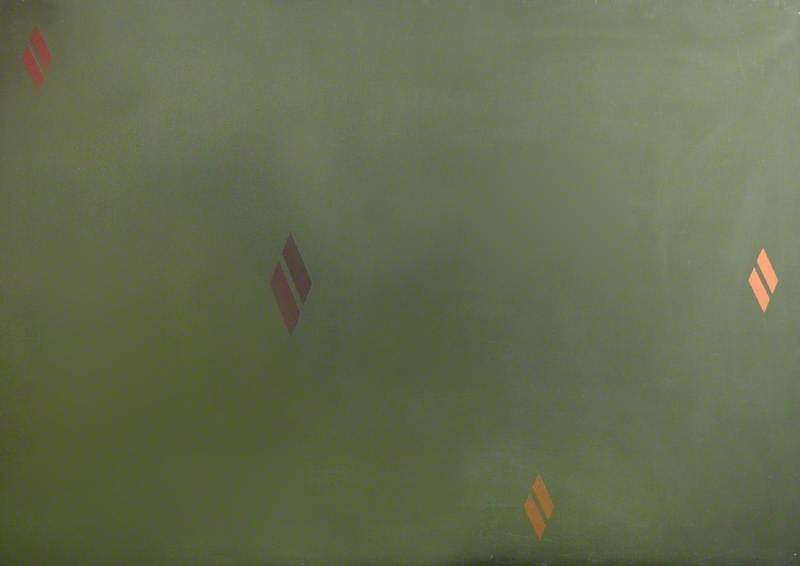 © the artist. Photo credit: Leicestershire County Council Artworks Collection
British painter, graphic artist, and designer. She studied at *St Martin's School of Art, 1954–7, and the *Slade School, 1957–60. From 1964 to 1968 she taught at Hornsey College of Art, London, and subsequently at the Slade School. Her work is abstract, using geometrical shapes subtly arranged and typically painted in soft colours. Sometimes they form a kind of irregular grid evoking the decorative patterns of Islamic architecture (Minaret, 1967, Graves Gallery, Sheffield).
Read more
Her own decorative work includes commissions on an architectural scale, notably a floor for Victoria Station, London (1980). She says that what she is trying to suggest in her work is 'the sense of all experience of life being part of a whole, perceptible only in flashes and fragments'.
Text source: A Dictionary of Modern and Contemporary Art (Oxford University Press)