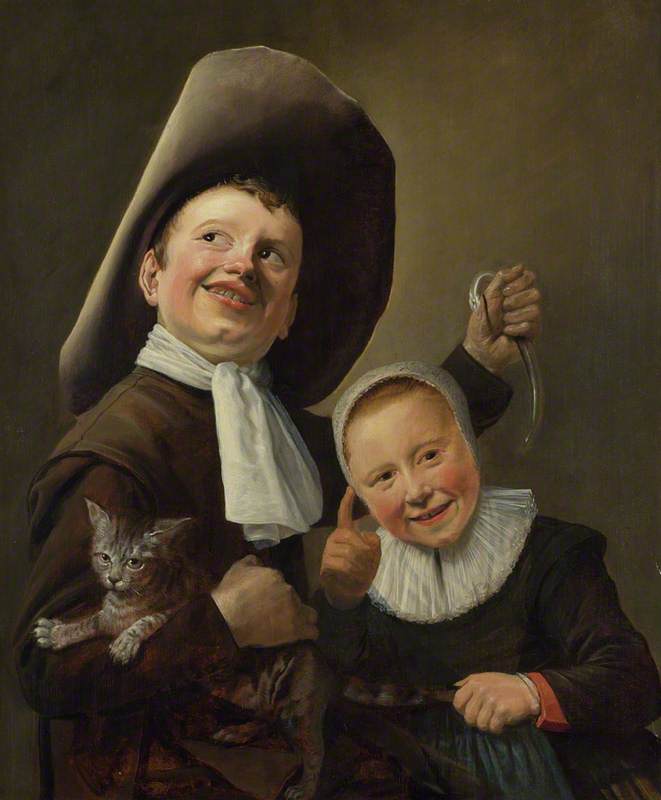 Photo credit: The National Gallery, London
(bapt. Haarlem, 28 July 1609; bur. Heemstede, 10 Feb. 1660). Dutch painter of genre scenes, portraits, and still lifes. She was probably a pupil of Frans Hals in Haarlem, where she was born and spent her early career. After her marriage to Jan Miense Molenaer in 1636 she moved to Amsterdam, where she shared a studio with her husband, using the same models and props. Leyster was one of Hals's best followers and her work has sometimes passed as his, an example being the Lute Player in the Rijksmuseum, Amsterdam.
Read more
Her monogram includes a star, a play on 'Ley/ster' (lodestar).
Text source: The Oxford Dictionary of Art and Artists (Oxford University Press)